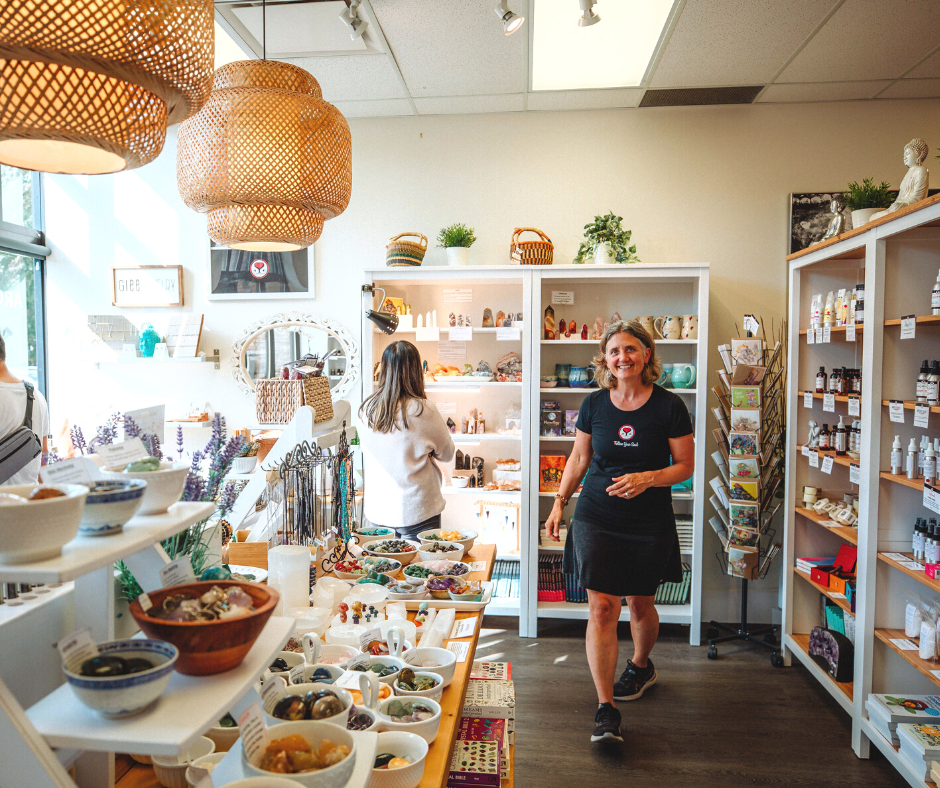 Welcome to the Soulful Sister Community.
Our mission is to help solve real issues in people's lives, from neck tension and anxiety to hormone balance and healthy skin using 100% Natural Aromatherapy products and Essential Oils. Whatever you need help with, Soulful Sister is here for you. 

Beginning in 2004 as a home business, contending with the hectic schedule of a young family, Soulful Sister quickly evolved into a Trusted brand, supplying hand-crafted Aromatherapy products across Canada. The entire Soulful Sister line is made and bottled in Langford, BC on Vancouver Island where we have a Retail store attached to our Workplace.

All the staff at Soulful Sister Aromatherapy are trained in the safe and correct use of Essential Oils. If you can't decide which product is best for you or your loved ones, please contact us, we're here to help.
Meet Our Founder
Joanne Arnold established Soulful Sister Aromatherapy in 2007.  An Aromatherapist and Chartered Herbalist with a lifelong love of essential oils, herbs, and the power of natural medicine, she represents innovation driven by love.
"We care about the products we make, our customers, and giving back to the world. That's why we donate 2% of our Sales to Non-profit organizations."
Building on the traditional practices of aromatherapy, all of Soulful Sister's blends are Joanne's own creation. She centers on listening to the diverse needs of her customers to make life a little less stressful, and a lot more fabulous smelling every day.
SUSTAINABILITY 
Our unique line of products are crafted for climate resilience. Coping with climate related risks to the future of  Aromatherapy. We purchase ethically sourced 100% Pure Essential Oils from Distillers around the world. Our products are free of petroleum, parabens, SLS, artificial colours or any artificial fragrances. You can trust that the products you receive are natural, sustainable and made with integrity and love.
GLOBAL COMMUNITY
At Soulful Sister, we understand that making a positive impact in your communities goes beyond individual purchases. That is why we partner with groups supporting women, families, and environmentalism. We donate 2% of all our sales to organizations both close to our home on Vancouver Island and around the world, supporting a bigger impact together than we would have alone. We believe we can empower the world, one community at a time.

See some of these amazing organizations!
Let's Stay In Touch!
We love making free content on the easy ways to use essential oils at home, for your family and for health and beauty. Want to stay connected and be in a vibrant online community of like minded folks? Join our newsletter below!